2017 – October – Solchi Urbani # Museion – Bozen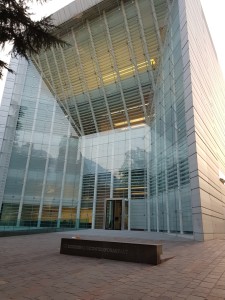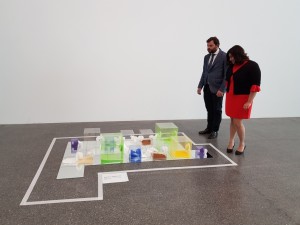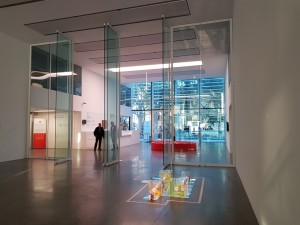 Il Museion di Bolzano (Passage di Museion) ospita un'Installazione urbana di Marco Angelini dal titolo Solchi Urbani realizzata nel 2010 (gallery courtesy Spazio Mater)
Un talk tra Claudio Strinati, storico dell'arte e divulgatore fra i più noti in Italia e Roberto Moneta, ricercatore Enea, per raccontare l'efficienza energetica attraverso il binomio "Arte e Energia".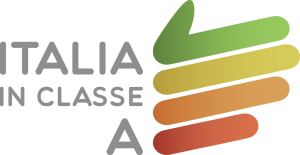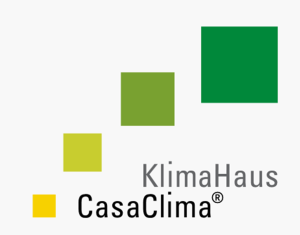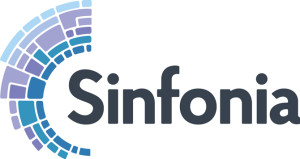 —————————-
L'installazione intitolata "Solchi Urbani" fa parte del ciclo "Solchi Urbani" realizzato nel 2010.
<<…Partendo dalla sensazione che "urbano" sia solo uno stato mentale più che reale il lavoro riflette sull'effetto più o meno cosciente che le città e i grandi abitati urbani lasciano su chi le abita: da sfondo di una vita diventano, in qualche modo, artefici di cambiamenti profondi che, stratificandosi, diventano prima ferite e poi solchi, evidenti testimoni di un tempo che scorre e segna i percorsi di una vita."
Una installazione che parla del nostro tempo, una sensibilità ed un interesse quasi "sociologico" in cui i rapporti tra individui vengono profondamente scanditi dai ritmi e dalle atmosfere che le metropoli ci imprimono dentro.
Le città nascono per un bisogno di aggregazione e di organizzazione ma noi, da ultimo, ci ritroviamo sempre nella nostra solitudine percorrendo la nostra traiettoria scavando così i nostri solchi che somigliano sempre più ad orbitali di elettroni. …>>
Alessio Cosentino
—————————-
The installation titled "Urban Grooves" is part of the art cycle titled "Urban Grooves" and realized in 2010.
<<…Starting from the feeling that "urban" is just a state of mind, the work of this exhibition reflects the effect that the cities and large urban settlements leave on those who live there: the background of a life becomes, in some cases, creator of profound change which turns itself into a wound first and then into noticeable grooves that mark the route of a lifetime.
An artwork that speaks of our time, a sensitivity and an interest almost "sociological" in which relations between individuals are deeply marked by the rhythms and atmospheres that impress upon us in the cities.
The cities are created because of a need of aggregation and organization, but we, eventually, always find ourselves in our solitude, so our trajectory resembles increasingly orbital electrons. …>>
Alessio Cosentino
Photos
Videos